You are here:  
Home

Fees and Funding

Funding
Details

Last Updated: 07 December 2018
Hits: 102417
Page 1 of 6


UNIVERSITI TEKNOLOGI MARA (UiTM) AND YAYASAN EMKAY COLLABORATIVE SCHOLARSHIP PROGRAMME
This programme is offered through collaboration between Universiti Teknologi MARA (UiTM) and Yayasan EMKAY. This programme invites potential candidates with excellent academic results who wish to pursue their postgraduate study in UiTM. The related information is as below.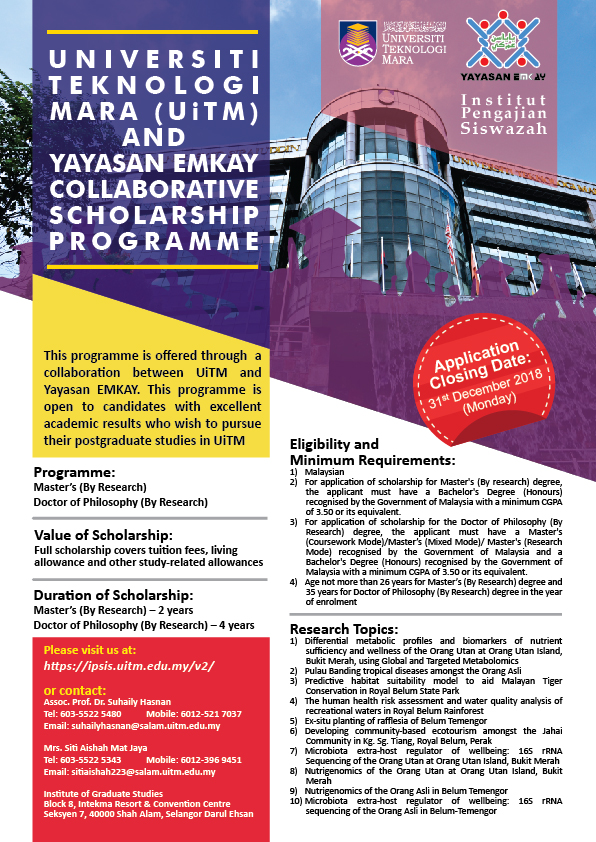 Please click the following URL
link:
http://l.ead.me/UiTM_YayasanEMKAYScholarship
or scan the QR Code below to download the application form to apply for the scholarship.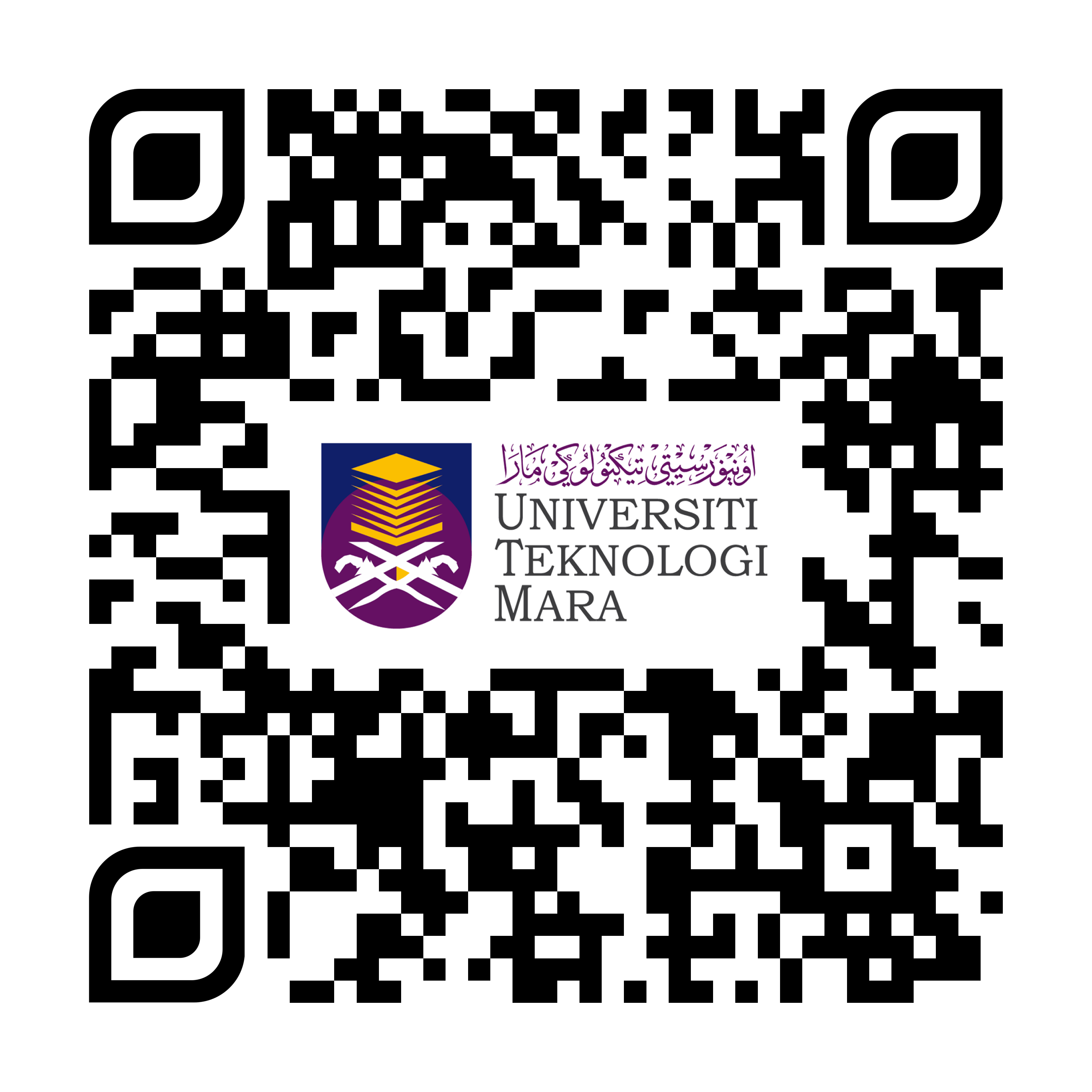 Qualified and interested candidates please send a hard copy of the completed application form and hard copies of all documentation needed to:

Institute of Graduate Studies
Block 8, Intekma Resort & Convention Centre
Seksyen 7, 40000 Shah Alam
Selangor Darul Ehsan
(Attn: Assoc. Prof. Dr. Suhaily Hasnan)