Details

Hits: 38

In conjunction with Eid, IPSis will be closed from 26th June 2017 till 30th June 2017.
IPSis will resume its operation  on 3rd July 2017.

Thank you.


Details

Hits: 480

The Second Intake for UiTM Postgraduate will be opened from 12 July 2017 until 2 August 2017.
Come and be part of us. Apply online through our website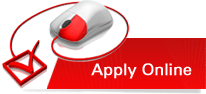 Application for Coursework (Application for Sept 2017 Second Intake is Open from 12 July - 2 August 2017.)
Details

Hits: 3033

Interview letter for Sept 2017 Intake is Now Available here.
Kindly check here for the programmes that require an interview.
All results of applications will be released after 20 July 2017.