EXPLORE US
A university beyond the walls, an institution without limits.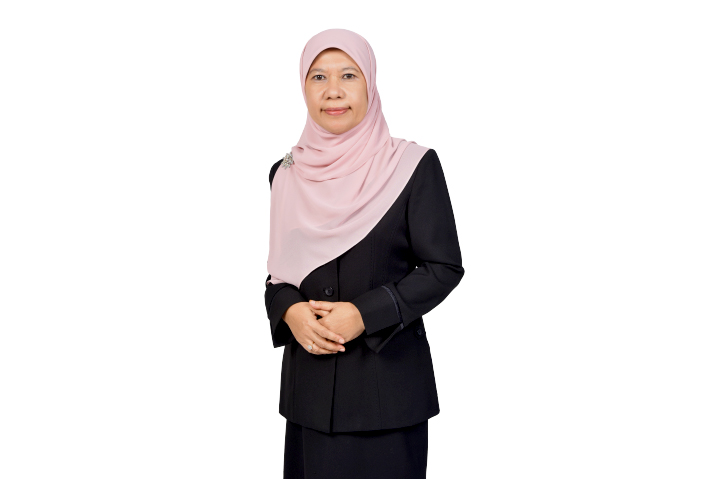 DEAN'S MESSAGE
It is my pleasure to welcome you to the Institute of Postgraduate Studies, Universiti Teknologi MARA or also known as IPSis.
As dean, I am honoured and proud of how IPSis has transformed from its humble beginning in April 1997. IPSis has been established for the purpose of overall administration and management of postgraduate program in UiTM. Over the years, we have leveraged on the advancement of technologies and developed various e-applications to provide optimum and effective services to our stakeholders. Postgraduate programme are offered not only in the main campus but also at the branch campuses all around Malaysia. With our promotional strategies through multiple platform and participating at local and international education fairs, we have placed UiTM as one of the top choice universities for  postgraduate education. This has not only attracted local students but also international students many countries.
I invite all of you who are interested in expanding your knowledge at a postgraduate level to explore our engaging website, or connect with us on Facebook or Instagram. I hope UiTM will be your first choice in your postgraduate journey.
IPSis ~ Realizing Aspiration

Professor Ir. Dr. Zuhaina Haji Zakaria
EXPLORE MORE!
Keep updated with #KeluargaUiTM on our social media.
IPSIS NEWS AND EVENT
Inspirational, Uplifting and Happy News from IPSis
IPSIS WEBINAR SIRIES
Consolidate, Knowledge, Information and Experiences sharing session
IPSis Webinar Series: Surviving Your Viva
.
IPSis Webinar Series: Reference Management Using Mendeley
IPSis Webinar Series: How to Get Published in A High Impact Journal
IPSis Webinar Series: Managing Your Database for Literature Review
IPSis Webinar Series: Speed Reading Skills
.
IPSis Webinar Series: Research Ethics
.
STATISTICS
Our data never sleep
*Date as of 31 March 2023
Enrollment

(International)


Enrollment (International)

*Data as of 31 March 2023